Plank Stool
Free Plank Stool Drawings
The furniture we design can be yours - if you build it.
We get a lot of inquiries about how you can buy the furniture we build for our sets (or make for restaurant friends). For the most part, we don't want to manufacture furniture. So instead we've decided to give away some of our favorite designs, starting with the release of our Plank Stool.
We originally designed the Plank Stool for the photo shoot of our Hood Family. We set the scene of a Scandinavian cabin with exposed post-and-beam architecture and white-washed pine board floors and walls. We designed and built the tables and stools inspired by Aino Aalto.
Watch the How To timelapse below.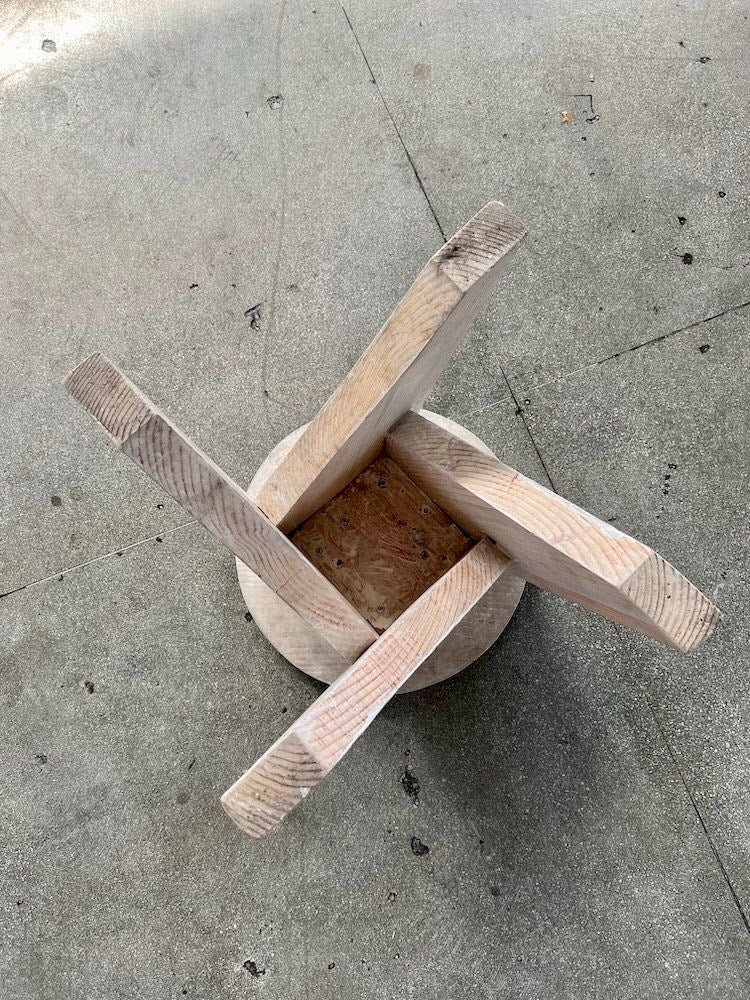 When Enzo Mari published Autoprogettazione, a DIY manual for furniture, he believed people would build the projects in their own way but still use a shared, communal vocabulary for building.
It is in this spirit that we're releasing the build drawings for some of our most sought after furniture pieces.

You can build the Plank Stool from a single 2x10 with minimal waste. Repeated forms streamline the process.
Here's how it works:
Download the build drawings here, under a CC BY 4.0 license. You can build, use and sell this stool, so long as design attribution is given to Ravenhill Studio. The license allows for commercial use.
Post to IG and give credit to @ravenhill__studio and we'll pay you a reverse royalty with a gift card to your local coffee spot.
Let us know how it goes!