FAQ
Studio Visits: If you're a working architect or interior designer, we'd love to have you by the Studio for a tour. Please schedule an appointment here. We would love to host you!
Students and Job Applicants: Do not use the appointment link above. Please email us if you have a question. We do not accept resumes in person. If you're a student or job applicant, the best way to come by the Studio is to sign up for our email list below. You'll be among the first to know when public events and sample sales are happening.
Talk to our Sales Team: We'd love to meet you and answer any questions you have. You can schedule a call with us here.
Interested in hosting us? Our Sales Team travels monthly to visit architects, designers, and peers across the U.S., sharing the inspiration and manufacturing methods behind our work. We always love hearing what is needed in the field, and welcome participation. If you're interested in having us stop by, send an email or put us in touch with your materials librarian and we'll find a moment.
See our work in person: In NYC, visit the Madera Showroom or Assembly Line in Greenpoint to view most of our lighting families. You can also check out our city guides for where see our fixtures (along with some of our favorite design destinations) in L.A., Nashville, San Diego, NYC, Austin, and Chicago.
Join our team. View our current job openings. We'd love to hear from you.
Finish samples: Please visit our online Material Finishes Library where you can view and/or buy physical finish samples.
Bulbs: You can purchase extra lightbulbs from us here.
3D Files: SketchUp, CAD, and Revit files are available for download directly from our product pages. Just search the relevant product & click on Details & Downloads.
Product Catalog: You can download our full product catalog here.
Trade accounts: Trade accounts are available to designers and architects. Learn more here.
Site powered by East of Western
Compliance: Ravenhill Studio is a fully UL listed shop and we're proud to offer 2700K LED bulbs standard for all of our fixtures, with the exception of our Cord Family. The LED bulbs that we provide for Church, Grain, Hood, Pivot, and Float are all JA8 compliant.
Maximum bulb wattage: Our Cord, Church, Grain, and Pivot families are 60W max per socket. Hood and Slide have a 10W max per socket and require LED bulbs. Our Ada fixtures come with integrated LED arrays, which range from 9-27W depending on the length of the sconce. Beam pendants also have integrated LED arrays, which range from 40-90W depending on the length of the fixture. 
Junction Box Connections: Our Hood, Cord, Grain & Pivot Sconces have wall plates that are designed to mount to junction boxes that have 8/32" horizontal mounting holes spaced 2.75" apart. Download this resource, which outlines possible junction box installations that will work with our sconces. We strongly encourage one of these junction box solutions to ensure your sconce is mounted correctly. We encourage you to share this document (and our installation instructions) with your installer prior to installation to ensure success.
Troubleshooting: Installation and assembly instructions are included with each fixture shipped out from the Studio and are also available for download on our product pages. Please read these over carefully, and don't hesitate to reach out if any questions arise. 
Drop Heights
The majority of our fixtures come with flexible cord that can be cut down on site. Exact lengths range from 6'-8' and are available on our tear sheets. Rigid connections can also be added to the majority of our fixtures for a small upcharge.
For our Long Cord, Long Church, Long Pivot, and Long Hood Chandeliers, we provide a rigid tube connection or a telescoping tube option free of charge. Rigid tubes are available in 5", 8", 14", 26" and 38" lengths, and telescoping tubes are available in 14"-26", 26"-50", 38"-74". Please contact us for longer lengths.
Our Slide Drop Pendants and Slide 2 Arm Pendants come with rigid drop tube(s) that connect the fixture to the canopy and junction box to achieve the desired hanging height. These tubes are available in standard lengths of 3", 6", 9", 16", 18", 24", 30", 36", 40" and 48". Custom lengths are available upon request. 
To calculate the overall drop height for our fixtures it is necessary to add the drop tube length to the standard fixture height. These dimensions can be found in the individual fixture Tear Sheets on our product pages.
If you have a sloped ceiling, don't fret! We have options for that as well - simply email us and we're happy to provide further details.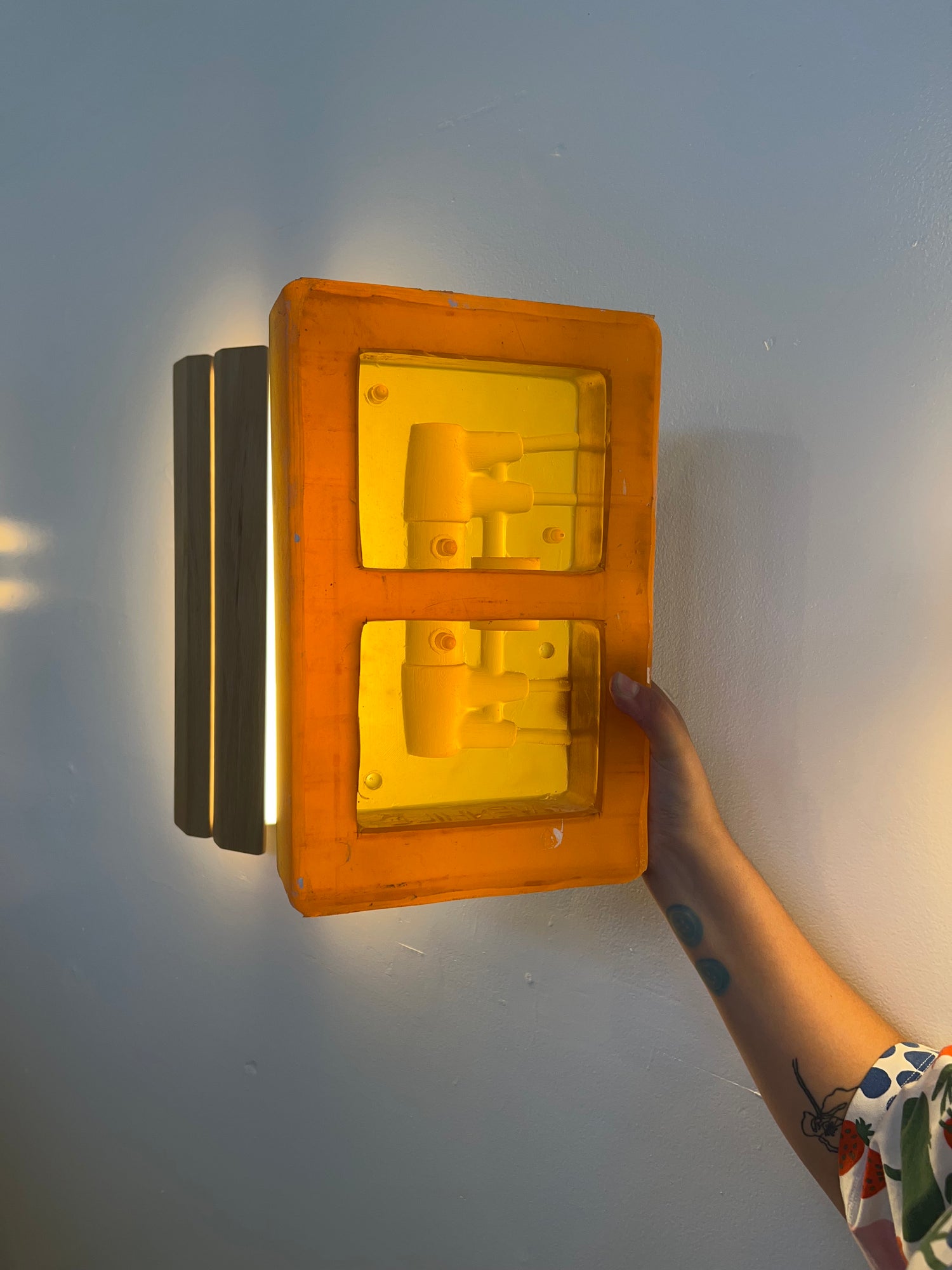 Shipping
Shipping methods: We ship out orders each Thursday from our Los Angeles studio. Our standard shipping method is UPS Ground with signature required, and we provide tracking details once the order heads out. Our Hood Chandeliers and Beam Pendants travel freight, and a phone number is required for delivery.
Ground shipping is the best option in terms of both financial and environmental costs - that said, should you need your order in an expedited time frame, we do offer other options as needed. Please don't hesitate to reach out and we're happy to pull a quote for you.
Please note that for international orders, Ravenhill Studio is not responsible for any import taxes or other customs fees that may apply.
Packaging: All of our paper packaging is 100% recyclable. We encourage recycling and reuse of our packing materials wherever possible!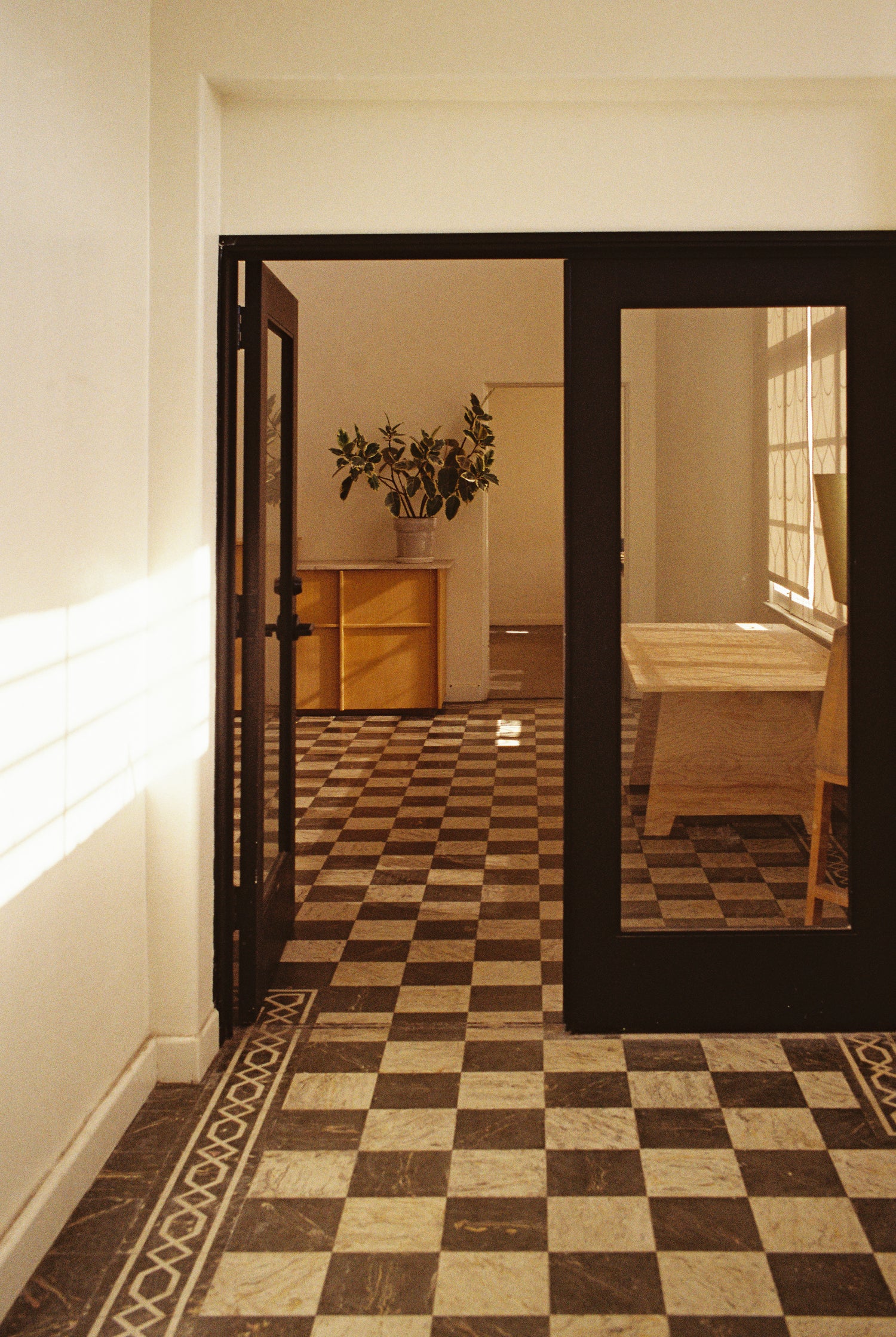 Return Policy: All sales are final, including but not limited to custom and sample pieces. Once your order is in production, it cannot be changed or canceled.
For items damaged in transit and defective merchandise, please retain all original packaging and take photographs of the damage when the item is first delivered. Damage must be reported with photographs within 24 hours of receipt. Ravenhill Studio will then evaluate if the item is eligible for repair or replacement.
If replacement or repair is not possible, then a refund will be considered.
Security: Our online store meets or exceeds industry standards, and is SSL [Secure Socket Layer] encrypted to protect your sensitive information. We will never sell, exchange or otherwise disclose your personal information to any outside parties.
Warranty
Ravenhill Studio, LLC (hereafter referred to as Ravenhill Studio) warrants, to the original purchaser only, that the product shall be free from defects in material or workmanship. This warranty expires three (3) year from the date of delivery. If the buyer discovers within this period a failure of the product to conform to specifications, or a defect in material or workmanship, the buyer must promptly notify Ravenhill Studio in writing at (contact@ravenhillstudio.com).  Within a reasonable time after notification, Ravenhill Studio will correct any failure of the product to conform to specifications or any defect in material or workmanship, with either new or used replacement parts. Such repair, including both parts and labor, will be performed at Ravenhill Studio's expense. If Ravenhill Studio is unable to repair the product to conform to the warranty after a reasonable number of attempts, Ravenhill Studio shall then decide in its sole discretion how to repair or replace the defective product without cost to the purchaser.
These remedies are the purchaser's only remedies for breach of warranty.  In no event shall Ravenhill Studio be liable for any special, incidental, or consequential damages based upon a breach of warranty, breach of contract, negligence, strict tort, or any other legal theory. Ravenhill Studio will also not be held responsible for damages that include but are not limited to: loss of profits or revenue, loss of use of the product, cost of substitute equipment or downtime, and/or any third party claims. This warranty does not cover any damage caused by accident or misuse occurring after such Product is delivered including (a) any product, components, or parts not manufactured by Ravenhill Studio; (b) defects caused by failure to provide a suitable installation environment for the product; (c) damage caused by use of the product for purposes other than those for which it was designed; (d) damage caused by disasters such as fire, flood, wind, and lightning; (e) damage caused by unauthorized attachments or modifications; (f) damage during shipment; or (g) any other abuse or misuse by the purchaser.
The foregoing warranties are in lieu of all other warranties express or implied, including but not limited to the implied warranties of merchantability and fitness for a particular purpose.
Read our full terms of use and privacy policy.