Osteria La Buca Sherman Oaks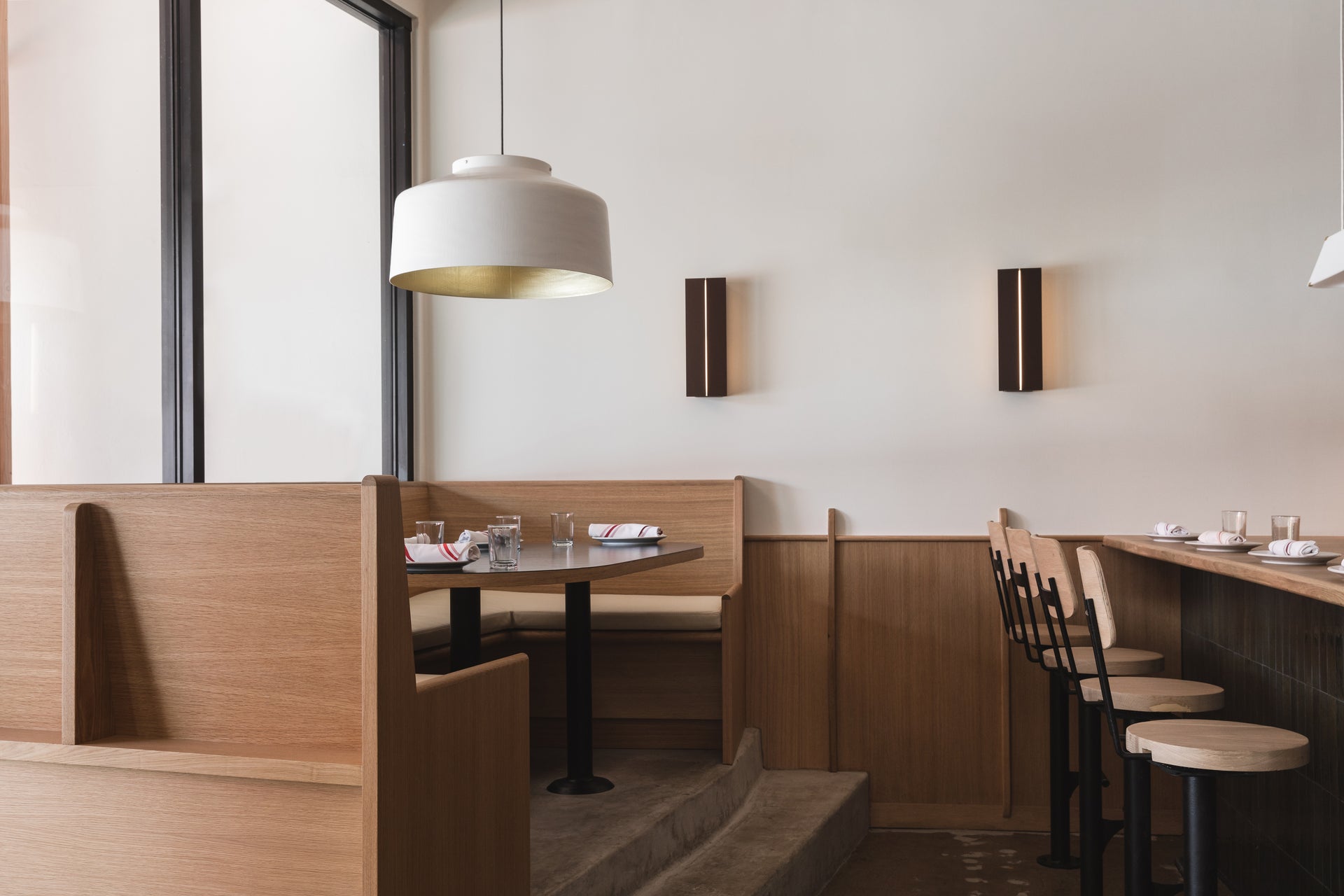 Osteria La Buca Sherman Oaks
When we designed the original Osteria La Buca on Melrose in 2010, the project launched the Studio and introduced us to the rich world of Los Angeles manufacturing. During the pandemic we designed Buca's new outpost in the San Fernando Valley.
We used a reduced material palette to create a calming environment, through a careful attention to detail and a high level of craft. The result is a modern take on traditional forms. A restaurant that feels of the place but also a place apart.
We used built-ins to define the space, booths and banquettes with simplified forms reminiscent of church pews. We softened their rectilinear edges with radiuses and curves wherever they engage a diner. We carried this radius edge through the space and paired it with patterns of light and shadow created by details of construction.
For the build-out, we worked almost exclusively with hyper-local contractors and suppliers in the Valley.