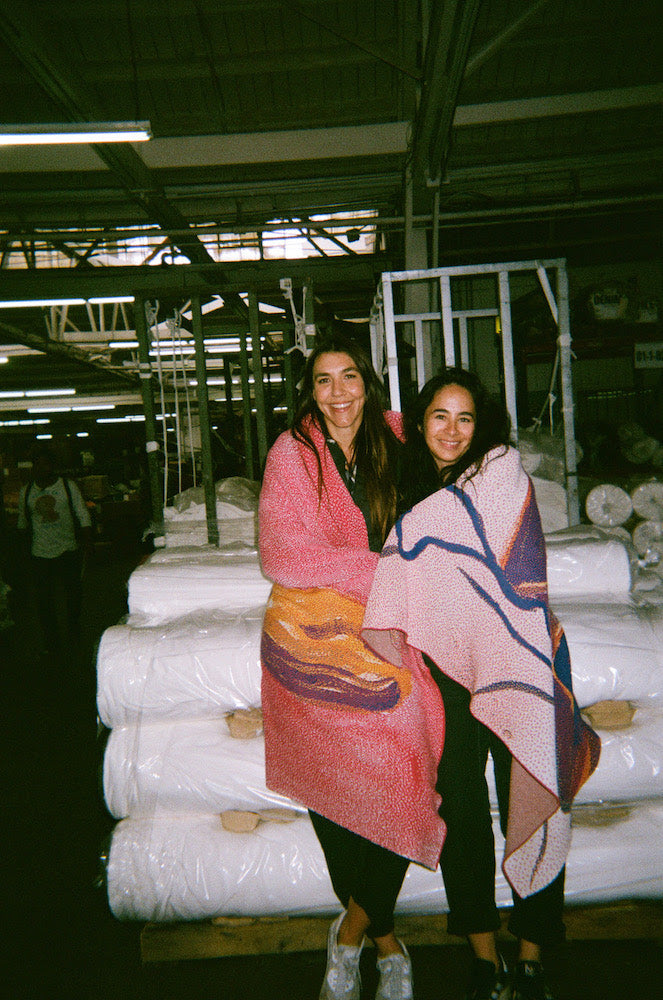 Q&A Everybody.World
Carolina Crespo and Iris Alonzo run EVERYBODY.WORLD, an ongoing experiment in producing sustainable apparel in Los Angeles. They're also the fabricators of our custom Ravenhill Studio tote. We talked to Iris and Carolina about their creative process and why they love Los Angeles. Read on...
You two are supernaturally good at building brands, today at EVERYBODY.WORLD, and before as creative and design leads at American Apparel. What advice do you have for folks who want their work or designs to be better known?
We're actually not great marketers. What's worked for us has been focusing on doing something innovative and unique—first with "vertically integrated manufacturing" and "sweatshop free" at American Apparel (unusual statements circa 2004) and at EVERYBODY.WORLD, we created the first ever 100% recycled cotton basics—then peeling back the curtain to share how it's put together. So perhaps the advice is to make sure you're designing something worth talking about! The how and why, especially now, is equally as important as the aesthetic of a design, and in our opinion, more important than the brand.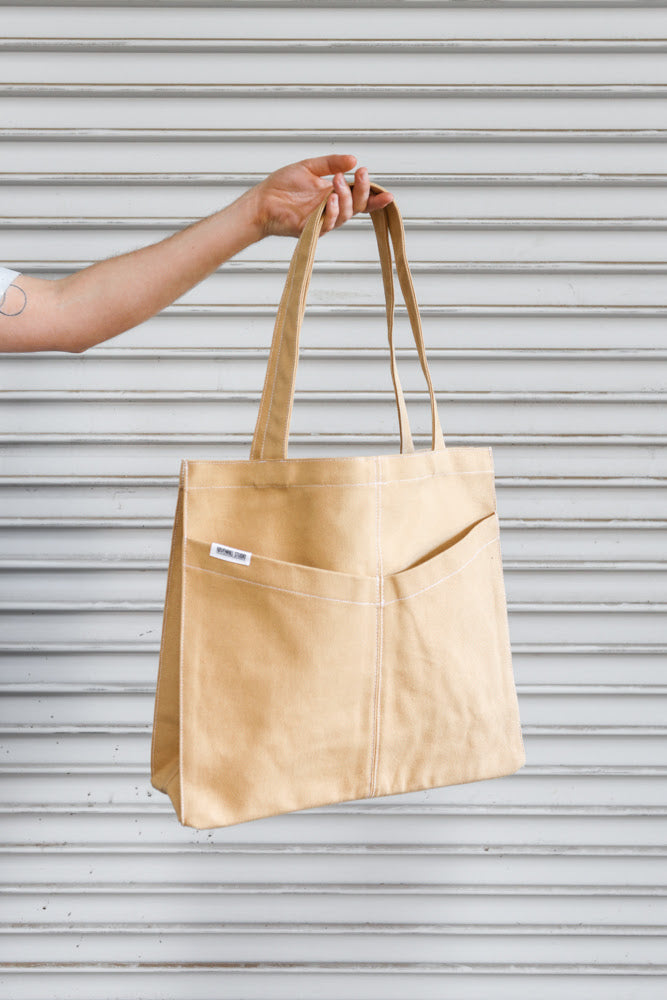 A friend of ours, Eric Trine, called the bag you produced for us a "chore tote," and it does feel like everything coming out of EVERYBODY.WORLD has a certain kind of utility. Why do you think that is?
It is a chore tote! Love that. We learned through our work designing at American Apparel that superfluous details make it harder for workers to find efficiency and earn more money, so since then we've always challenged whether a design decision will make the product a better functioning thing, or could be left off. Then, when choosing our materials and construction methods, we aim to create products that can last a lifetime and even have a chance to become the "vintage of the future."

Can you give us an example of one small or simple decision you've made that has allowed you to use more sustainable practices?
It's important to not let "perfect" get in the way of "better" because when small businesses get paralyzed with perfect, it's easy to miss growth opportunities. We have to keep moving forward in oder to continue to provide alternatives to the status quo. So, we really avoid using petroleum based supplies (clear tape, plastic bags, etc) as much as we can across the board. But sometimes we need to quickly tape a damn box up and we just make a note-to-self to look for a better solution asap, and keep looking forward.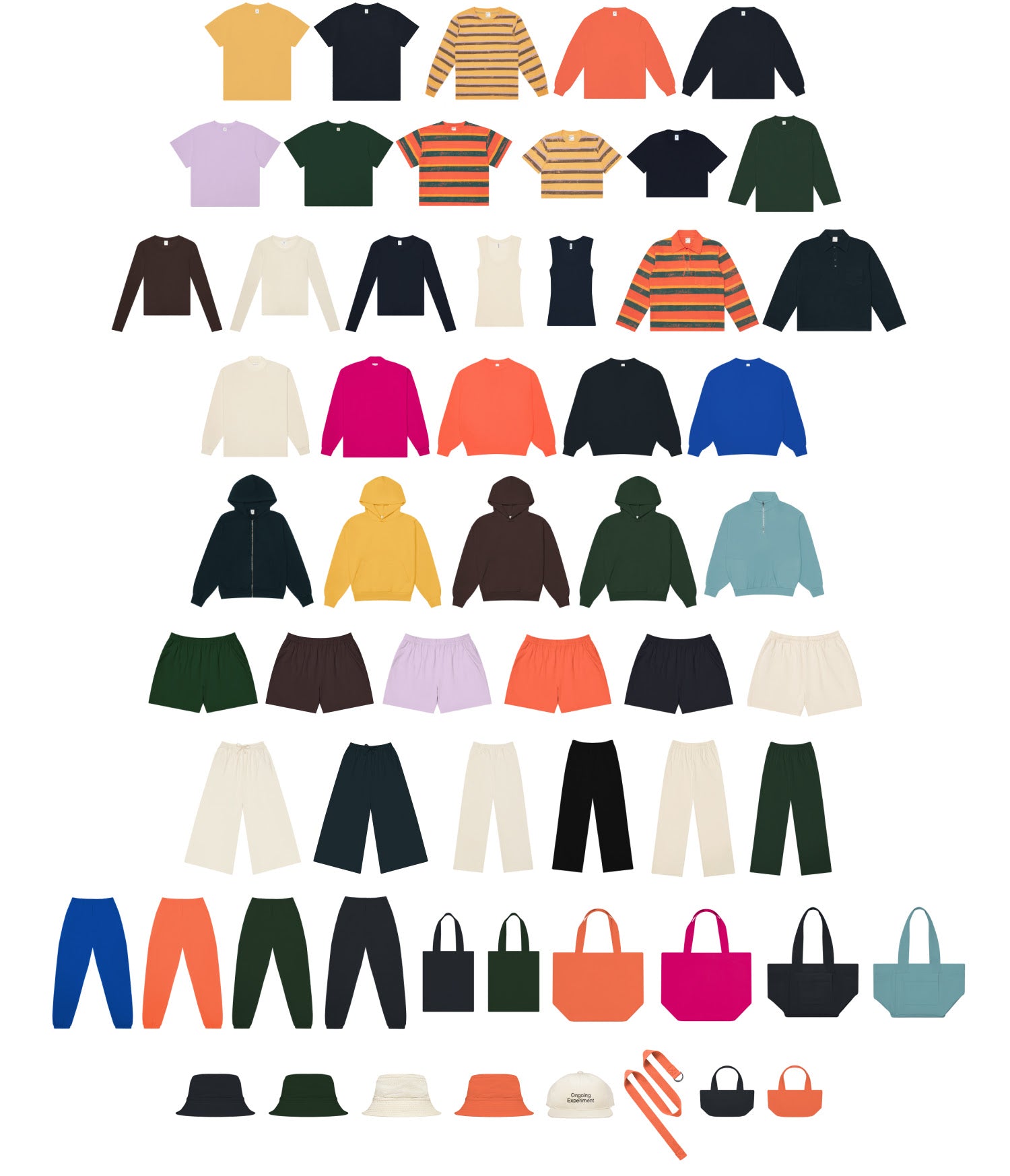 Why Los Angeles?
Where else can we create quite literally anything we want from scratch (and scrap!) from start to finish within a 5 mile radius? It's so inspiring (and quite practical) to be right in the "guts" of west coast manufacturing. Also we are both native Angelenos (5 generations on Iris' mom's side) and this feels like home.

What are your favorite places to be in L.A.?
We truly love it all but to name a few: Huntington Library & Gardens, mountains and beaches in Malibu, Wi Spa, Carolina's mom's kitchen for homemade chilaquiles or chile rellenos.
Check out EVERYBODY.WORLD